Tires For Every Occasion
Too many things to learn about when choosing tires? We'll help you choose the right set for you and get them installed! Fix-It With Fred's Service includes removal of old tires, mounting of new tires, inflating to manufacturer's specifications, and balancing of tire and wheel combination. Since tires are an essential part of your vehicle and play a crucial role in your safety on the road, it is always a good idea to get the best quality you can buy for your car. You can lower the chances of getting a flat tire or losing grip of the road by getting professional recommendations as well.
How Do You Know When Your Tires need to be Repaired or Replaced?
If you notice any of the below signs, it is important that you bring your vehicle to Fix-It With Fred as soon as possible. If you don't fix any issues with your tires, you risk your safety. With regular driving, they will eventually start to wear down too. Here are some signs that you should look out for:
Loss of air pressure in your tires - If there is an inadequate air pressure in your tires, it can cause your them to blow out.
The tire pressure warning light on your dashboard is on - This is an indication that there may be a leak in your tires.
Your tires are bald - Bald tires are a result of excessive wear and tear on your tires. Lack of tread leads to higher chances of punctures and less control over your vehicle.
Your tires' sidewalls have cracks - There are different reasons why there may be cracks, such as wear and age. Once you notice cracks on your tires' sidewalls, take your vehicle to Reno Vulcanizing Auto Care and Tires for a thorough inspection.
You've been driving with a spare tire for a while - Spare tires are only designed to be driven in short distances.
You have cords showing - This is a clear sign of excessive wear and tear and should be replaced immediately. If you notice cords showing on your tires, take it to Fix-It With Fred
By getting regular rotations on your tires and fixing or replacing them whenever that is needed, you dramatically decrease your risk of getting in an accident or being stranded on the road. If you notice that one or more of your tires is overinflated, underinflated, or tilted horizontally or vertically, bring your car to Fix-It With Fred today, and we can assess and correct the issue!
We Can Handle All Tire Services
Whether you drive a Ford or Honda, here are some of the many reasons why you should choose us when you get your next tire repair:
Alignment
Wheel balancing
Tire rotations
Tire sales
Fix-It With Fred. Call at 775-322-2141 or schedule an appointment with us online.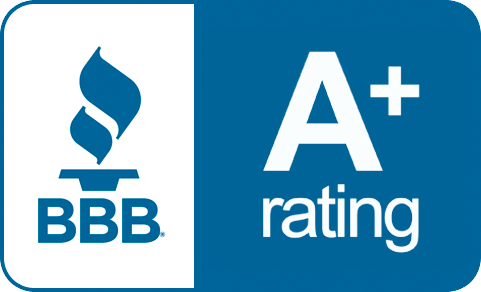 REASONS TO "FIX-IT WITH FRED"
Reliable loaner cars
Clean Waiting Room with Refreshments
ASE-Certified Technicians on Staff
Financing
Shuttle service
Strong Social Media Presence
Kid Play Area in Waiting Room
Worry-Free Maintenance Program
2 year/24,000 Mile Nationwide Warranty
Night drop/early bird
Specializing in Asian Imports
Automotive Service Association Member
Family Accessible bathroom
Secure parking area
More Than 50 Years Combined Experience
Center for Guardian, GWC & GAC Extended Warranties
BBB A+ Rating
Towing
Baby Changing Station in Bathroom