YOUR ONE-STOP SHOP FOR OIL CHANGE SERVICE
Your vehicle's engine must hold the proper amount and type of motor oil to run smoothly. An oil change is an easy and inexpensive way to maintain the health of your car or truck. Its important to get an oil change service regularly, typically every 3,000 to 5,000 miles, depending on your driving style and your vehicles specifications. Fix-It With Fred in Canton, OH, is proud to be your one-stop shop for oil change service. Since 2011, our ASE-Certified technicians have performed oil changes on a wide variety of makes, specializing in late American models and Asian imports.
No matter what vehicle you drive, you should bring your car in to Fix-It With Fred every so often for an oil change. The frequency of which your vehicle should get an oil change can be found in your car's maintenance schedule, and is dependent on the climate and conditions in Canton and surrounding Canton-Massillon, OH Metropolitan Statistical area. The oil in your vehicle, whether it is conventional or synthetic, helps lubricate your engine's many moving parts, but that oil breaks down over time, collecting dirt, dust and debris from your engine and the environment, so it is crucial to get an oil change as per the automaker's recommendation. If you are in Canton, Dover, Navarre, Massillon, Alliance or nearby, you can come to Fix-It With Fred for an oil change today.
How often should I come in for an oil change service?
We know that Canton residents want to take good care of their cars, and a crucial way to do that is to get a regular LOF (lube, oil, and filter) change. Oil change frequency varies based on OEM, and local conditions. Although older vehicles may need an oil change every three months or 3,000 miles, the changes in modern engine design and manufacturing has created the need for better-quality oil, which lasts longer before viscosity breakdown. 
The type of engine oil, your driving habits and the age and make of your vehicle, whether that be a Ford, Chevrolet, Hyundai, Honda, or something else, dictate when to change engine oil. Contact Fix-It With Fred to learn when you need an oil change. One major OEM recommends that drivers with typical driving habits who own 2008 and newer models should come in for an oil change every six months or 7,500 miles (whichever comes first), and those with 2007 and older models get their oil changed every 5,000 miles or six months. Drivers with less typical driving habits should change engine oil every 5,000 miles or six months for vehicles 2008 and newer, and every 3,000 miles or three months for cars 2007 and older. Fix-It With Fred can help find the correct frequency for your vehicle in Canton, Ohio conditions.
How do I know if my vehicle needs an oil change in Canton, Ohio?
While following the recommendations above is a good guide to how often you should come in to Fix-It With Fred for an oil change service, there are several signs that your vehicle needs an immediate oil change. Contact Fix-It With Fred at 330-477-3733 with any questions. These include:
If you see what looks like smoke trailing out of your vehicle, this probably means your motor oil has become too old to function properly, and your car needs an oil change. Fix-It With Fred can diagnose any issue.
Motor oil lubricates your engine so that all the parts work together smoothly. When the oil becomes thin, old, or poorly textured, you might hear the issue every time you drive. If you are hearing this issue, feel free to bring your vehicle to Fix-It With Fred as soon as possible.
If you have recently gone on a long-distance road trip in the Canton-Massillon, OH Metropolitan Statistical area or beyond, you can anticipate to bring your vehicle in for an oil change sooner than usual.
Ticking sounds when starting.
When you start your vehicle, the engine immediately begins circulating oil. If the motor oil has an improper texture, this task may take more time and effort than it should.
This usually means your vehicle is low on oil, causing the engine to overheat.
If you are experiencing one or more of these issues and are in Stark County or surrounding areas, you can bring your car to Fix-It with Fred for an oil change service. We can also examine your vehicle to see if additional services need to be performed, like auto air conditioning repair, engine repair, or other services.
Your Trusted Shop for Oil Change Service
Not only does our shop offer all the services your vehicle needs, but we also provide an ongoing health plan for your vehicle, which is is what we offer to every customer. We send you digital photos of any parts or components of your vehicle in need of attention, which is included in our comprehensive inspections. Think of it like your doctor giving you a report after a physical, complete with pictures, explanations and educational videos. Beyond your oil change service, you'll have all information to make informed repair decisions, without pressure from us to spend more than you wish. Fix-It With Fred stands as a family-oriented team that cares about every customer and every oil change service.
Oil changes do not typically take a long time and are very affordable. When the time comes to bring your car in for an oil change, look no further than Fix-It with Fred in Canton. We've been servicing cars since 2011 and offer a cost-effective and efficient service for your vehicle. Our highly skilled technicians will assess the make, model and year of your vehicle and will recommend the appropriate oil type for your car. We pride ourselves in our shop's transparency with our services, and we will never recommend something that is not absolutely necessary for your vehicle.
If you are in the 44710 area, bring your car to Fix-It with Fred today. Schedule an appointment with us online at https://www.fixitwithfred.com/contact-us/ or give us a call at 330-477-3733. Turn to Fix-It with Fred in Canton, Ohio for oil change service. We're everything you should expect from an automotive facility and a few things you wouldn't.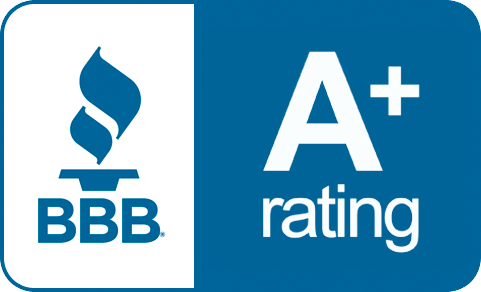 REASONS TO "FIX-IT WITH FRED"
Reliable loaner cars
Clean Waiting Room with Refreshments
ASE-Certified Technicians on Staff
Financing
Shuttle service
Strong Social Media Presence
Kid Play Area in Waiting Room
Worry-Free Maintenance Program
2 year/24,000 Mile Nationwide Warranty
Night drop/early bird
Specializing in Asian Imports
Automotive Service Association Member
Family Accessible bathroom
Secure parking area
More Than 50 Years Combined Experience
Center for Guardian, GWC & GAC Extended Warranties
BBB A+ Rating
Towing
Baby Changing Station in Bathroom