Auto Air Conditioning Services in Canton, Ohio
Air conditioning in your car isn't just a luxury; it's a necessity for ensuring comfort, convenience, and safety. An effective auto air conditioning system maintains a pleasant temperature inside your vehicle during warmer seasons and prevents window fogging, frosting, or dampness in colder months.
If your air conditioning is underperforming, it's essential to turn to experts with the right blend of knowledge, experience, and trustworthiness to restore your A/C system to its optimal condition.
Located in Canton, OH, Fix-It With Fred is honored to be your comprehensive destination for auto air conditioning and heating repairs. With over a decade of expertise, our ASE-certified professionals skillfully repair, replace, and maintain your A/C systems, specializing in Domestic and Asian vehicles. We ensure that your system operates efficiently throughout the year.
Recognizing the Right Time to Schedule Your Auto Heating and Air Conditioning Inspections
Be attentive to these warning signs, as they may signal a need for a professional assessment of your car's air conditioning system:
Insufficient cooling: The root cause could be low levels of refrigerant, a blocked condenser, or a malfunctioning compressor belt.
Unusual sounds when the air conditioning system is active: Typically, these are the result of a faulty compressor, although contaminated refrigerant can also be a contributor.
Excessive interior humidity: While it's normal for your car's AC system to produce water as a byproduct, an excessive amount of moisture or humidity can indicate a leak in the weather stripping or a clogged AC drain port.
A consistent, unpleasant odor from the vents: This can be a sign of bacteria growth in obstructed drains or dirty filters, leading to persistent, unpleasant odors.
There's a leak from your air conditioning and heating system: It is crucial to address refrigerant leaks as soon as possible, due to their potentially hazardous nature.
AC Refrigerant: Vital for Your Safety and Comfort
The selection of an appropriate refrigerant is crucial for ensuring the best performance of your vehicle's AC system. Our expert technicians are here to assist you in making the ideal choice for your car.
AC Refrigerants: 134a vs. Freon (R-12)
Historically, car AC systems largely utilized Freon (R-12). However, during the 1990s, the focus shifted to the eco-friendlier 134a variant, due to concerns about ozone layer protections. While a few older cars still operate on Freon (R-12) or 134a, most modern vehicles predominantly use a more eco-friendly alternative.
R1234yf: The Modern Car's AC Refrigerant
Currently, the R1234yf refrigerant is increasingly favored in the automotive industry, a shift encouraged by both manufacturers and governmental agencies due to its lower global warming impact. By the mid-2020s, U.S. regulations will require the use of the R1234yf refrigerant in most new vehicles.
Benefits of Using R1234YF Refrigerant in Auto Air Conditioning Systems
Optimal cooling efficiency: Thanks to its exceptional thermodynamic attributes, it facilitates optimal cooling efficiency within the interior of your car.
Low environmental impact: With a GWP of 1430, its environmental repercussions are considerably lower compared to most other refrigerants.
Higher levels of safety: Being non-combustible ensures a higher safety quotient compared to other alternatives.
Reviving Your AC with a Recharge (or Replacement)
If the air conditioning system in your vehicle is not cooling as efficiently as it once did, it might be time for a recharge. This process includes substituting old or contaminated refrigerant with fresh refrigerant, which facilitates steady cold air circulation and maintains an agreeable temperature in your vehicle all year round. Ignoring this essential maintenance could result in considerable damages or costly future repairs. It is important to remember that refrigerants can be dangerous if ingested by children, pets, or wildlife.
A recharge can offer a short-term solution, but it might not guarantee lasting performance, especially if there is a leak in the system allowing the new refrigerant to escape over time. Hence, undergoing a detailed system evaluation is crucial. Based on the leak's gravity and site, a professional technician or auto expert may suggest replacing certain components instead of simply recharging.
If you face any issues with your vehicle's refrigerant or air conditioning system, we urge you to seek advice from a trusted local mechanic, such as Fix-It With Fred's, to maintain the safety of yourself and your passengers.
AC Compressor Replacements
The AC compressor of your vehicle, responsible for refrigerant circulation, is central to the entire system. There are occasions when a compressor seizes up and completely stops operating. In more severe situations, they can experience an internal breakdown and cause metal fragments to scatter within your car's AC system. Addressing such predicaments usually involves replacing all system components, resulting in significantly more costly repairs.
Regular check-ups can help ensure that your AC system remains in optimal condition. If you notice reduced cooling speeds or strange odors, seeking a professional inspection becomes crucial. Delays in addressing these issues could foster more serious problems down the line.
Cabin Air Filter Replacements
Your car's cabin filter is essential to its HVAC system, filtering out pollutants, dust, and other contaminants from infiltrating the interior of your vehicle. Routine filter replacements play a pivotal role in maintaining a sanitary environment inside your car.
Diligent, regular maintenance of your vehicle's HVAC system minimizes pollutant invasion and promotes a healthier air quality for all of your passengers. Consult your car manual for maintenance intervals or recommendations and schedule an appointment with a trusted automotive establishment such as Fix-it with Fred.
Stay Comfortable Year-Round with Professional Car AC Repairs and Maintenance
Our auto air conditioning repair services go above and beyond restoring cool air to your vehicle. We offer a proactive approach to maintaining the overall health of your car, providing benefits you may not have expected. As part of our detailed inspections, our inspections provide digital images of any components that need attention, a practice that has become standard in our meticulous evaluations.
Think of it as receiving a comprehensive medical report after a physical check-up; we include photographs, detailed explanations, and instructional videos. This transparent approach equips you with all the necessary information to make informed decisions regarding your auto repairs, without the pressure to purchase unnecessary additional services.
Our professional technicians are equipped to address a wide range of auto air conditioning and heating system issues. We pride ourselves on using high-quality components, streamlining the inspection process, and providing outstanding customer care. If your car's AC isn't functioning as expected, we're here to provide quick and reliable solutions. At Fix-It With Fred, our family-oriented team is committed to ensuring the well-being of every customer and their car.
We prioritize your safety, comfort, and satisfaction above all else. We are dedicated to ensuring that your drives remain pleasant and comfortable all year round. Reach out to us at (330) 477-3733 today — we want to keep your vehicle's air conditioning and heating system running at its best!
TURN TO FIX-IT WITH FRED IN CANTON, OH, FOR AUTO A/C REPAIRS. WE EMBODY ALL THE POSITIVE QUALITIES YOU SHOULD EXPECT FROM A TRUSTED AUTOMOTIVE FACILITY—AS WELL AS A FEW PLEASANT SURPRISES.
Frequently Asked Questions
How does auto air conditioning repair work?
Professional mechanics initiate the process by first identifying the core issue afflicting your vehicle's AC system. This includes checking refrigerant levels, inspecting for leaks, assessing the condition of the compressor, and conducting thorough tests on various parts of the system. Once the root issue(s) are identified, they will undertake the necessary fixes or replace defective parts to restore your AC system to its optimal state.
How long does it take to repair an auto air conditioner in Canton, Ohio?
The time it takes to repair an auto air conditioner will vary depending on the specific problem. However, most minor repairs can be completed within a few hours.
How often should I get my car's cabin air filter replaced?
The general guideline is to replace your vehicle's cabin air filters approximately every 15,000 to 30,000 miles. However, if your car is on the road more frequently, a more frequent change is advised, ideally every year or after every 12,000 miles. Please keep in mind that the recommended replacement interval can fluctuate depending on various factors such as the make, model, and production year of your vehicle, along with your driving patterns and geographical location. For more precise intervals, refer to your vehicle owner's manual.
How often should I get my car's air conditioning system serviced?
To maintain peak efficiency and prevent costly fixes, it's recommended to get your car's HVAC system serviced a minimum of one to two times per year. Regular upkeep enables your technician to discover and fix minor issues before they evolve into substantial, more costly repairs. Routine inspections can also prolong the lifespan of your car's AC system.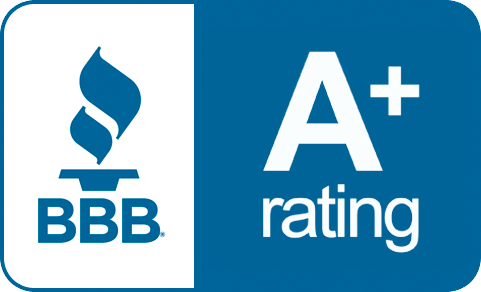 REASONS TO "FIX-IT WITH FRED"
Reliable loaner cars
Clean Waiting Room with Refreshments
ASE-Certified Technicians on Staff
Financing
Shuttle service
Strong Social Media Presence
Kid Play Area in Waiting Room
Worry-Free Maintenance Program
2 year/24,000 Mile Nationwide Warranty
Night drop/early bird
Specializing in Asian Imports
Automotive Service Association Member
Family Accessible bathroom
Secure parking area
More Than 50 Years Combined Experience
Center for Guardian, GWC & GAC Extended Warranties
BBB A+ Rating
Towing
Baby Changing Station in Bathroom