Routine Scheduled Maintenance
Regular automotive maintenance typically includes a range of inspections, adjustments, and replacements to ensure your vehicle runs smoothly and safely. The specific items being checked may vary depending on the make and model of the vehicle and the maintenance schedule recommended by the manufacturer. Here are some of the key components that may be checked during routine car maintenance:
Urgent Car Services
Check engine light: If you see your check engine light on, don't ignore it, as it can indicate a significant problem with your car's engine or emissions system. Take your car to a mechanic or dealership to diagnose and fix the problem as soon as you can.
Headlights and taillights: To ensure that your headlights, taillights, and high beams are functioning correctly, regularly check them for any issues or damage. If you notice any issues or signs of damage, such as burnt-out bulbs or fuses, it's essential to visit a local automotive repair shop right away. They can assist you with the necessary replacements for maximum visibility and safety.
Recommended Monthly Check-Up
Exterior lights: The headlights, taillights, brake lights, fog lights, parking lights, and turn signals may be checked to ensure that they are working properly.
Tire pressure: Check tire pressure with a gauge and inflate to the recommended PSI if needed. We can help inspect your tires for signs of wear, punctures, or damage.
Recommended Every 3 Months
Belts and hoses: The belts and hoses may be inspected for signs of wear or damage and replaced if necessary.
Battery: The battery may be checked to ensure that it holds a charge and that the terminals are clean.
Engine oil and filter change: The engine oil and filter are typically changed to ensure the engine is properly lubricated.
Top-off fluid levels: The levels of various fluids such as coolant, power steering, brake, and windshield wiper fluid may need to be checked and topped off as necessary.
Wiper blades: The wiper blades may be replaced if they are worn or damaged.
Recommended Every 6 Months
Inspect exhaust system: A properly functioning exhaust system not only reduces emissions but also improves fuel efficiency and prevents harmful fumes from entering the cabin. During an inspection, mechanics will check for leaks, damage, and excessive rust, and replace any faulty components to ensure the exhaust system is working at its best.
Tire rotation and inspection: Regular tire rotations help ensure even wear and longer lifespans.
Recommended Every 12 Months
Air filter: The cabin air filter may be replaced to ensure that the engine is receiving clean air. Filters can typically be inspected during oil change services.
Brakes: The brakes may be checked to ensure they function properly and that the brake pads and rotors are not excessively worn.
Suspension and steering: The suspension and steering components may be checked to ensure they function properly and are not excessively worn.
Additional Automotive Maintenance Services
Brake fluid flush and replacement - every 1 to 2 years
Coolant flush and replacement - at least once a year or every 60,000 miles
Spark plugs - should be replaced every 30,000 to 100,000 miles (depending on manufacturer recommendations)
Timing belt replacement - typically between 60,000 to 90,000 miles (depending on manufacturer recommendations)
Transmission fluid and filter change - every 30,000 to 100,000 miles
Regular maintenance is crucial to ensure vehicle longevity and performance. By following a comprehensive maintenance schedule and having your car serviced by a trusted local automotive body shop, you can prolong your car's lifespan and prevent costly repairs down the road. Taking good care of your car will benefit your car's fuel efficiency, safety, and overall driving experience for years to come.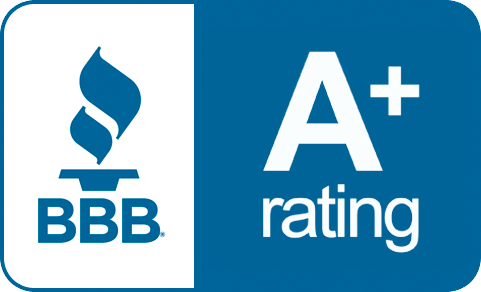 REASONS TO "FIX-IT WITH FRED"
Reliable loaner cars
Clean Waiting Room with Refreshments
ASE-Certified Technicians on Staff
Financing
Shuttle service
Strong Social Media Presence
Kid Play Area in Waiting Room
Worry-Free Maintenance Program
2 year/24,000 Mile Nationwide Warranty
Night drop/early bird
Specializing in Asian Imports
Automotive Service Association Member
Family Accessible bathroom
Secure parking area
More Than 50 Years Combined Experience
Center for Guardian, GWC & GAC Extended Warranties
BBB A+ Rating
Towing
Baby Changing Station in Bathroom